Dream it... Do it!
Get to know our dream-service...
Gili Trawangan
Welcome to our resort and diving school! We are located on the main beach of Gili Trawangan, just a few minutes south (to the right when facing the shore) from the main departure/arrival harbour. Our staff create an enjoyable and lively atmosphere where you can relax by the swimming pool, enjoy your first diving experience or eat one of our delicious burgers from the burger house menu before the nightlife starts to awaken across the island…

Latest update: We would like to invite you to join the SSI Instructor family! Join our 2 week Instructor Training Course on our beautiful island, Gili Trawangan. An experience that can change your life, help you throw off your day job and step into the professional diving industry.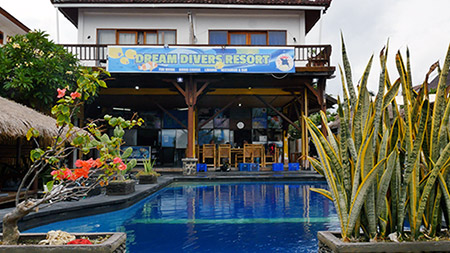 More: Gili Trawangan
Gili Air
An island for young and old!
Gili AIR characterized by the charm of a small tropical
Island combined with…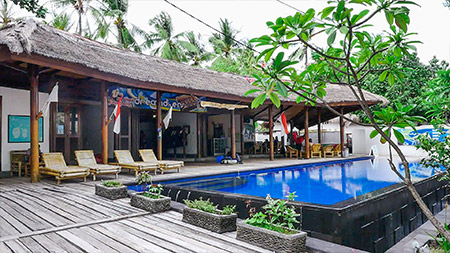 More: Gili Air